Refillable Leather Cincinnati Map Journal *Exclusive!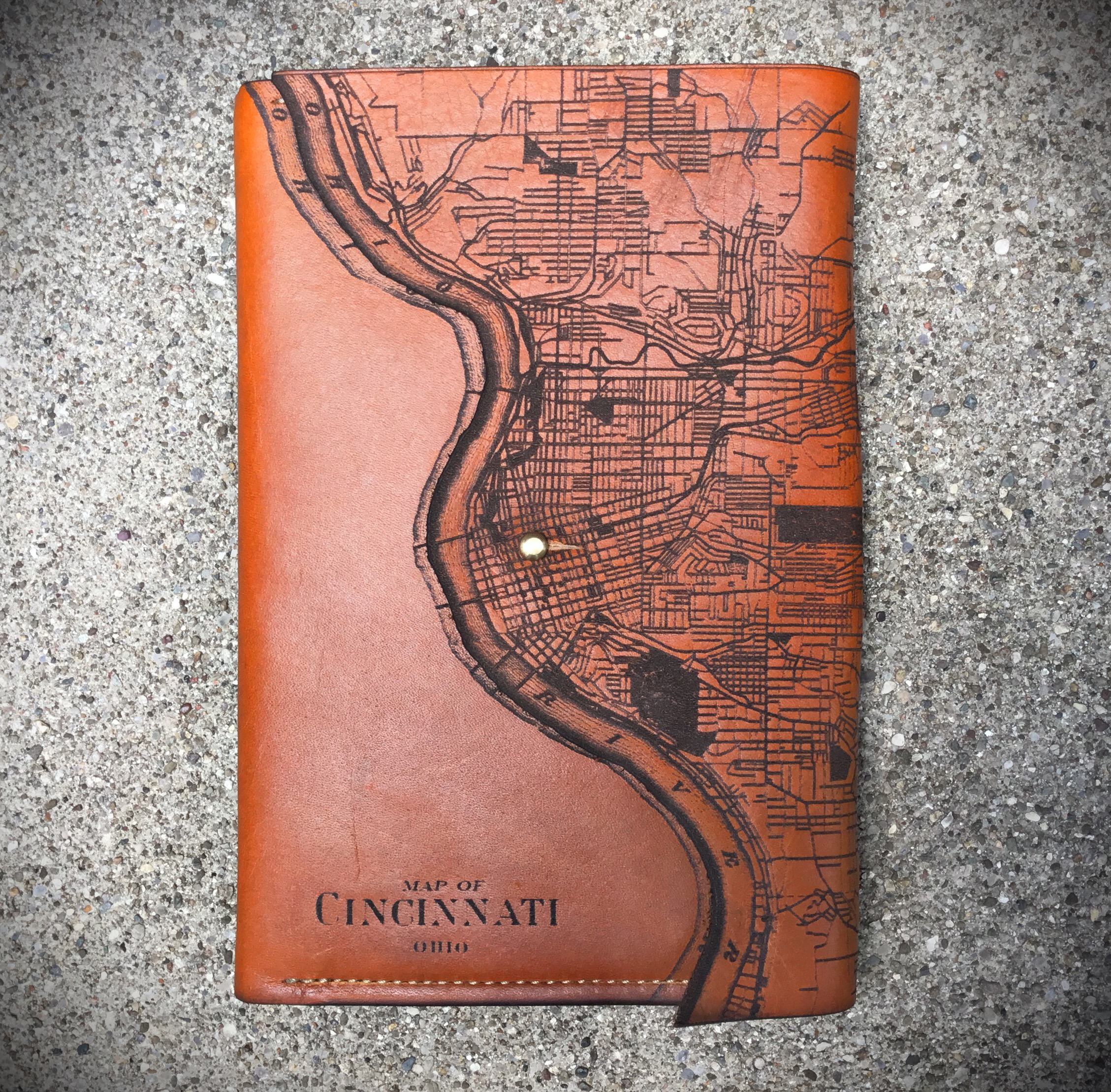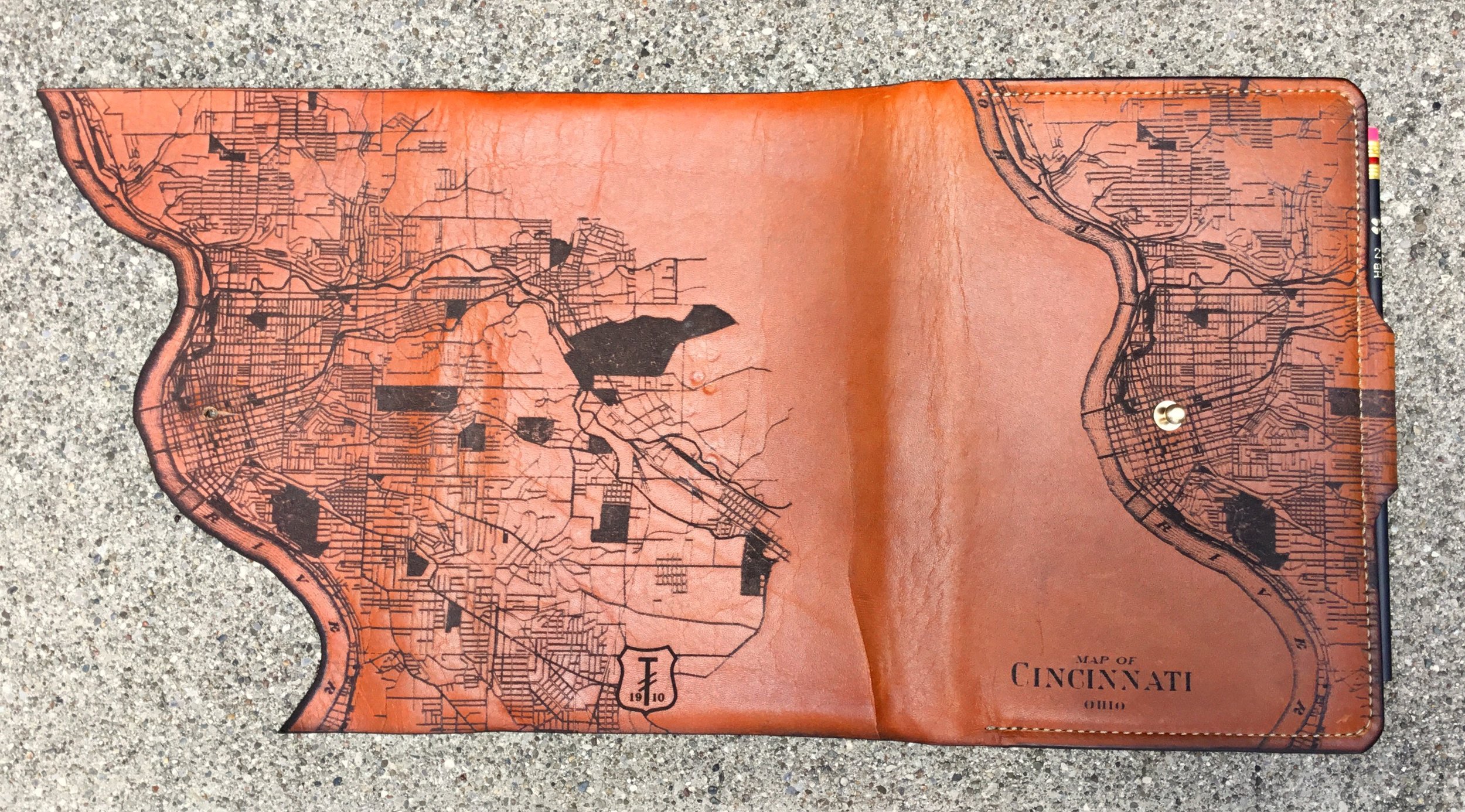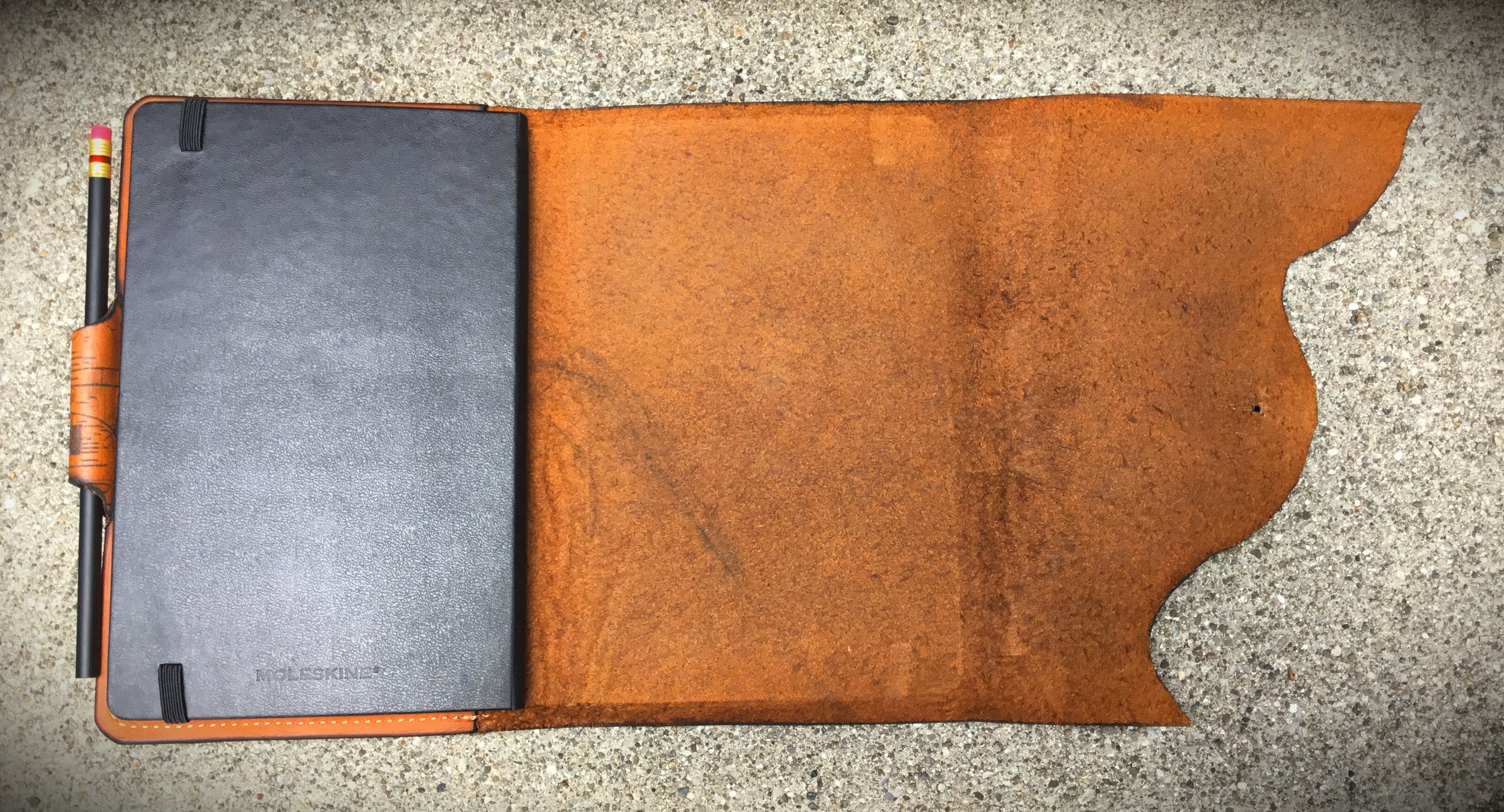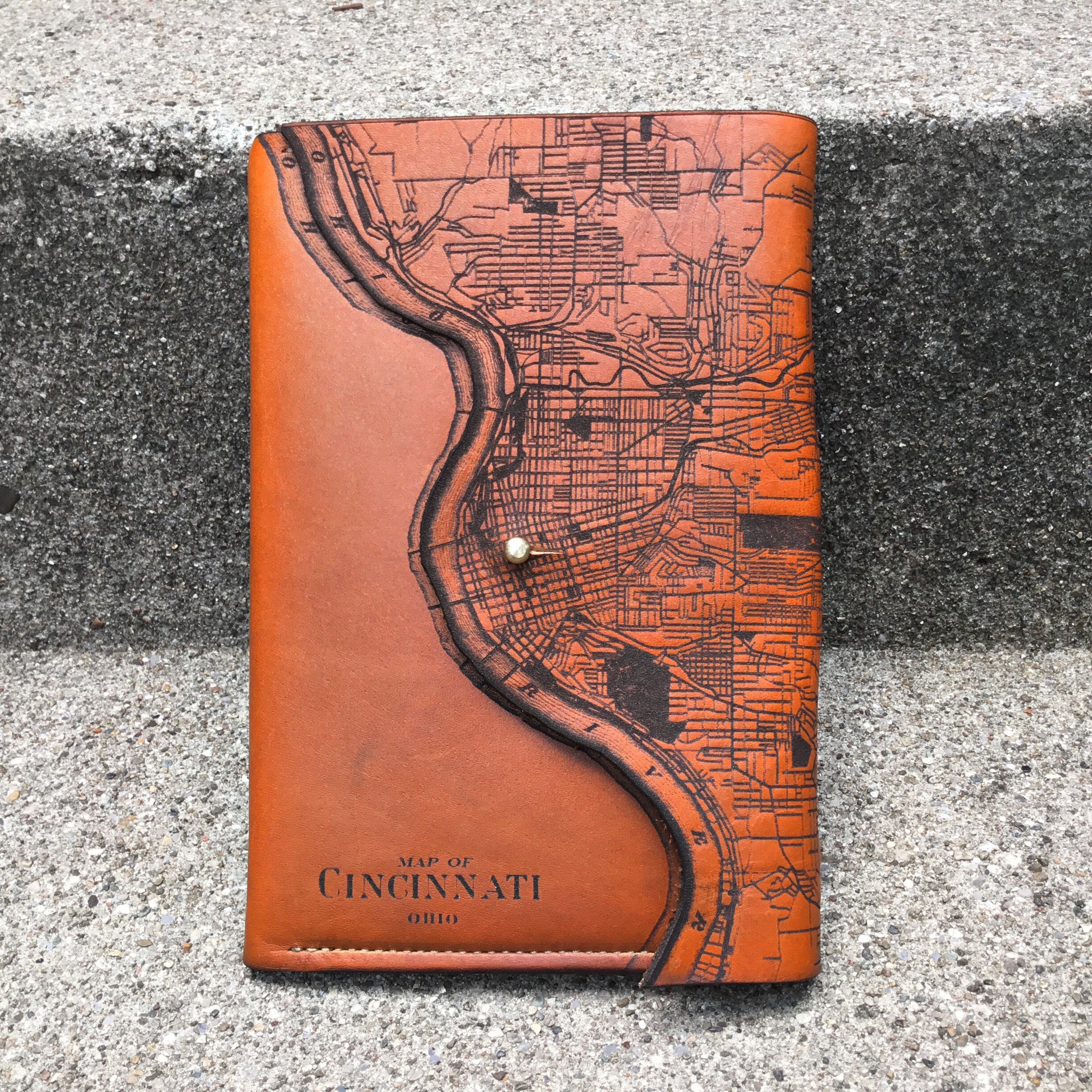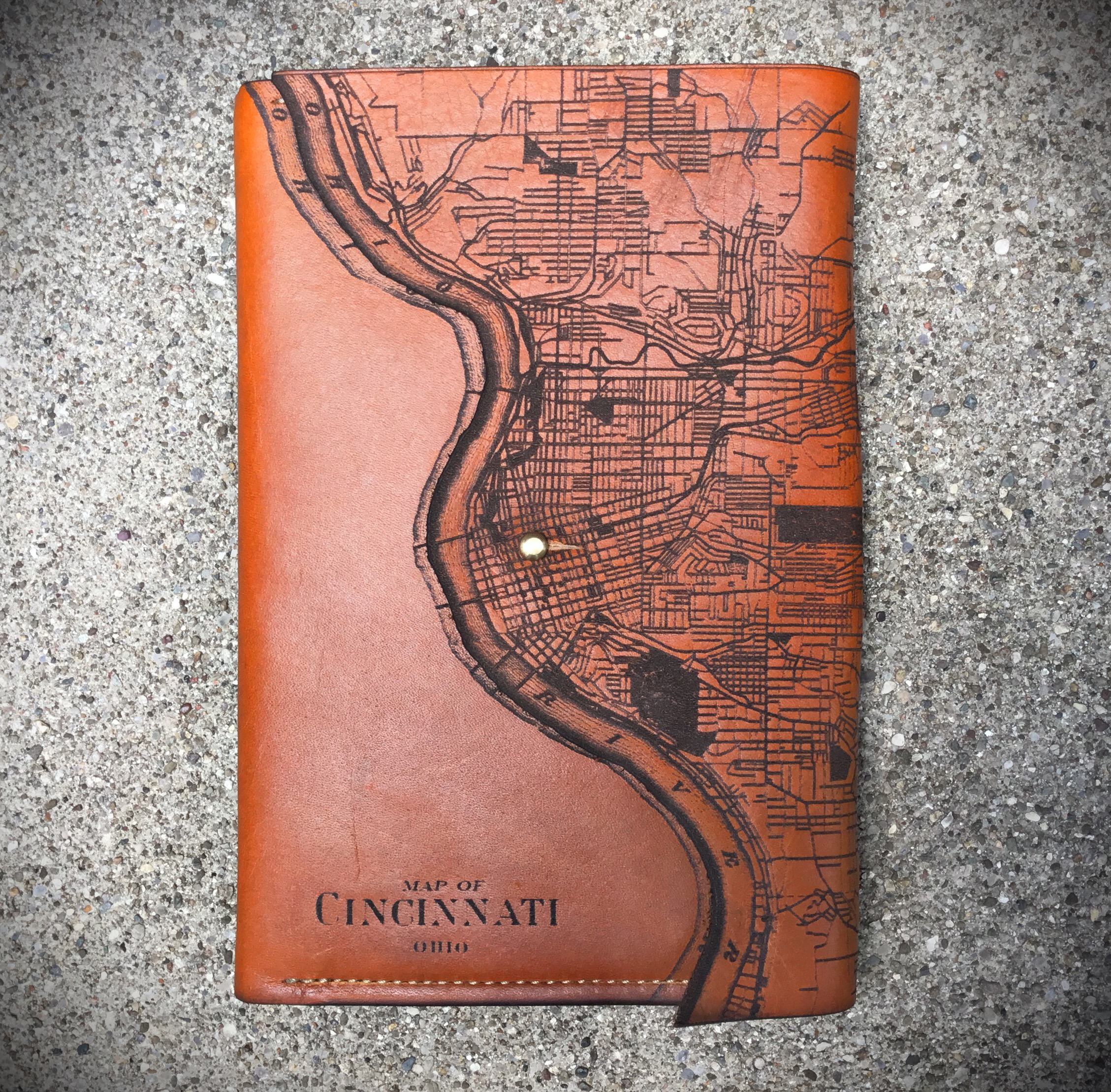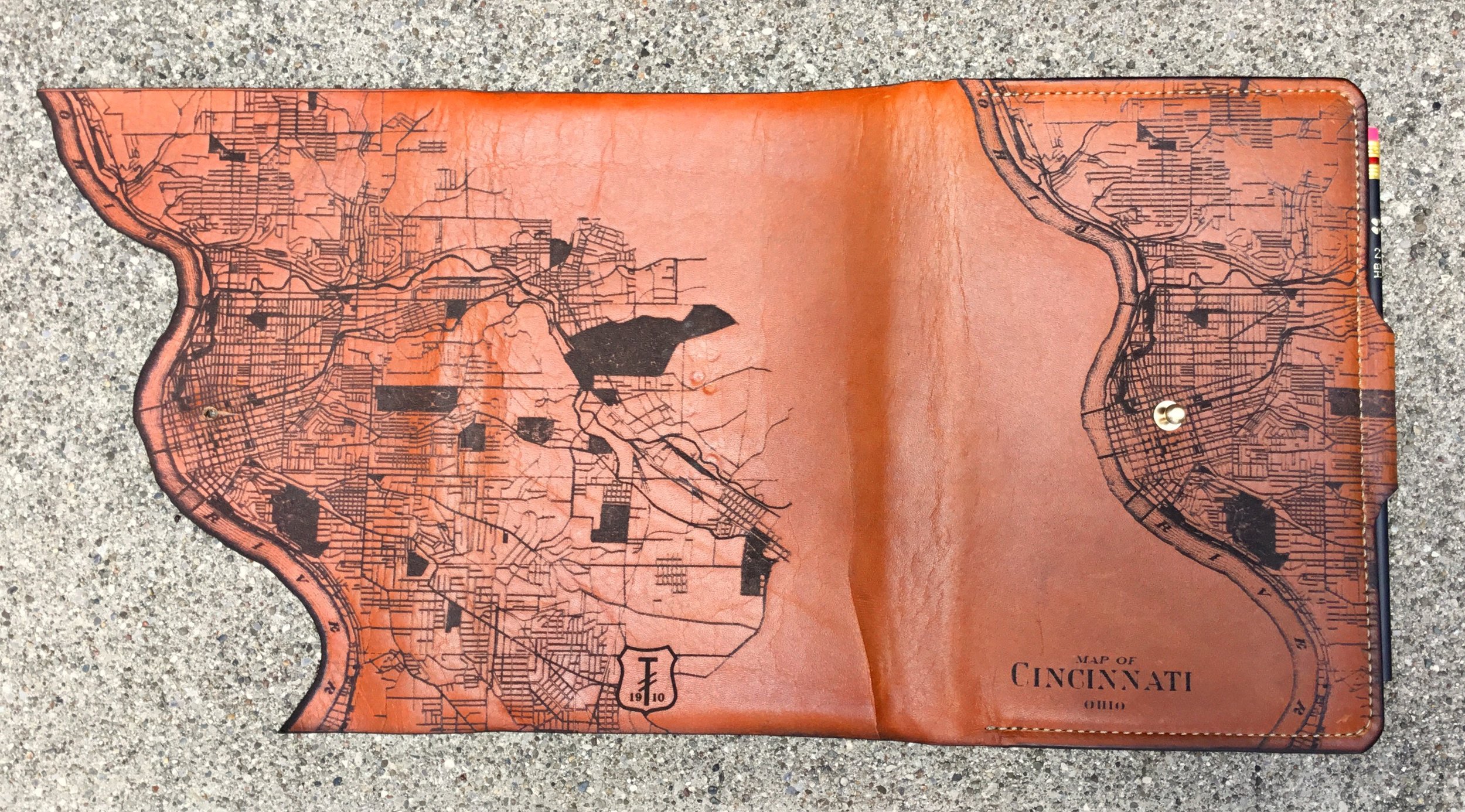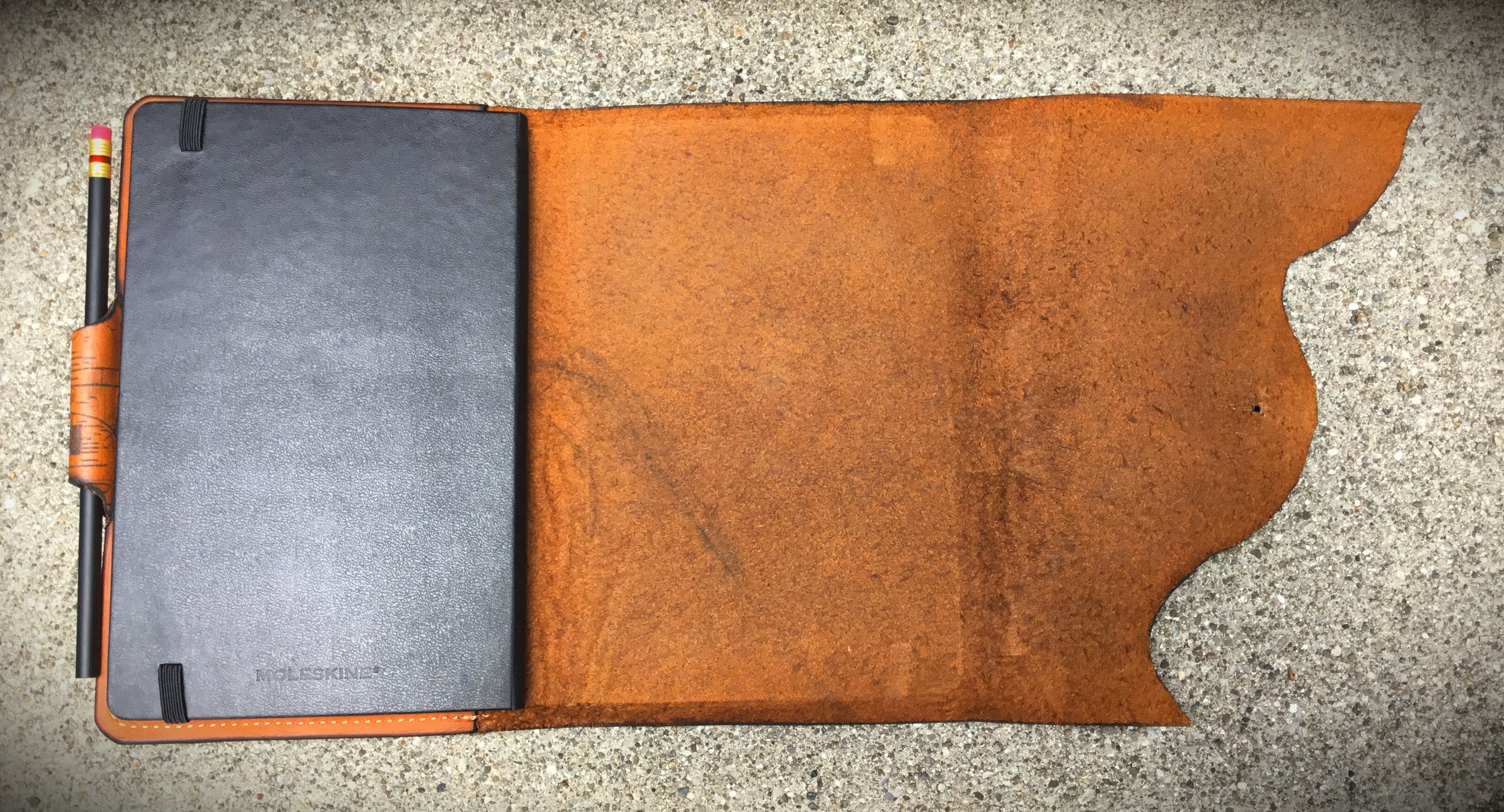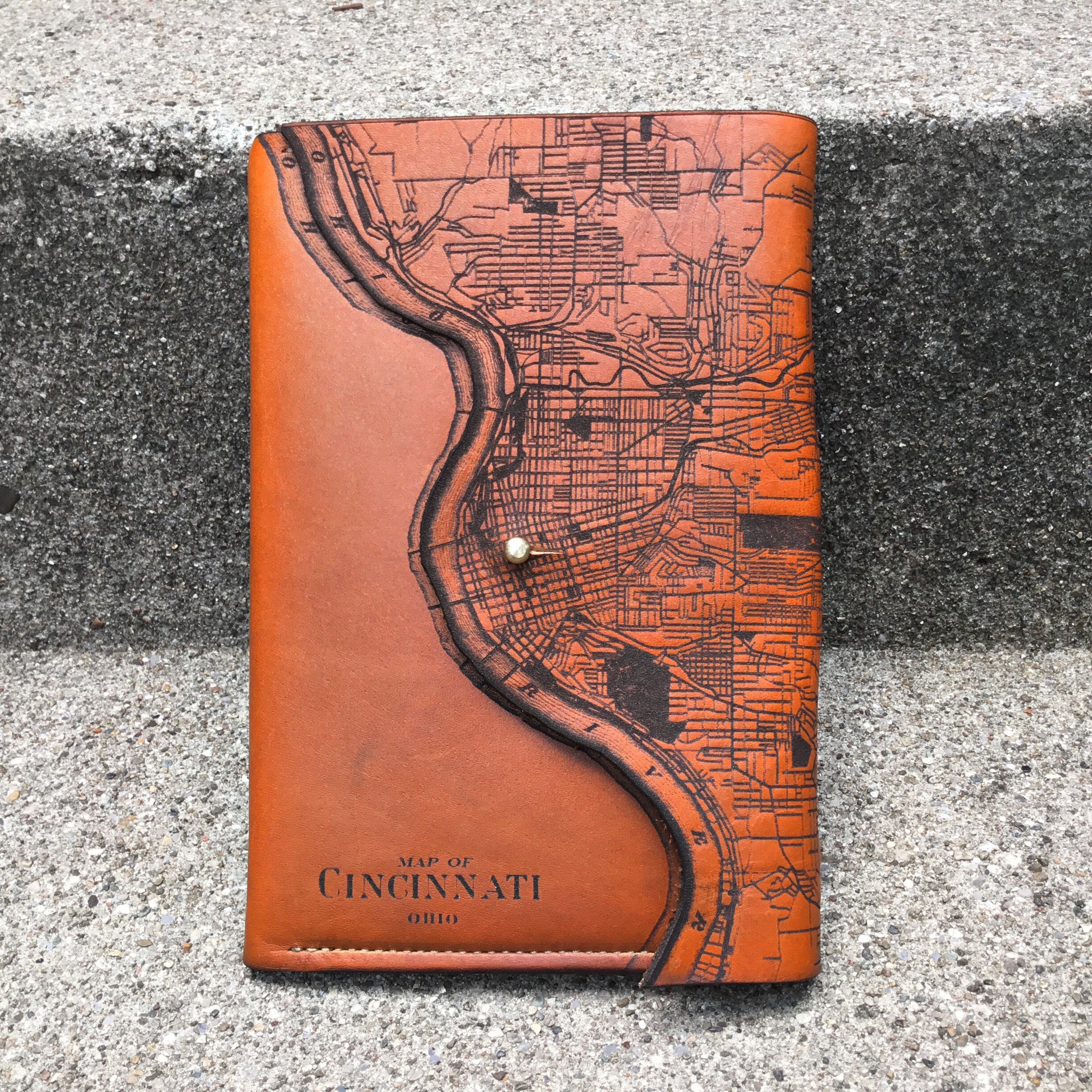 Refillable Leather Cincinnati Map Journal *Exclusive!
Whether you are chronicling a bold adventure, or quietly sketching at home, our Cincinnati Map Journal will remind you of the city you love. Hand selected leather hide etched with an antique map of Cincinnati and hand stitched, exclusively for MiCA 12/v by Tactile Craftworks in their Milwaukee, WI studio.
This journal is made of quality leather and recycled linen paper, and closes securely with a solid brass Sam Browne closure. Includes a pencil & lined Moleskine notebook which can be replaced again and again. It's a long-lasting gift for the artist, writer, or adventurer in your life.
approximately 6" x 9'', leather, brass closure, Moleskin notebook, pencil, made in USA
*As each item is made by hand with natural materials, there may be slight variations in your journal from the product that is pictured. Small changes, light scratches, minimal depressions in the surface of the leather are to be expected and have occurred naturally in the hide or during the creation of your handmade journal and are not considered a fault.