Catnip Grey by Motawi Tileworks & Charley Harper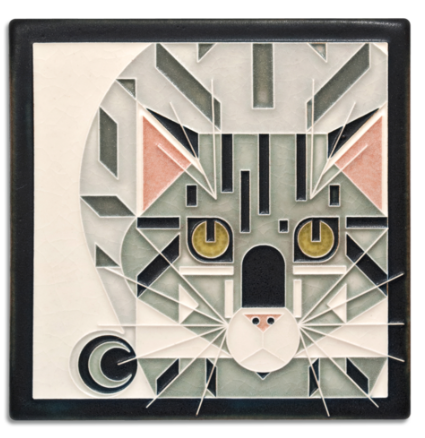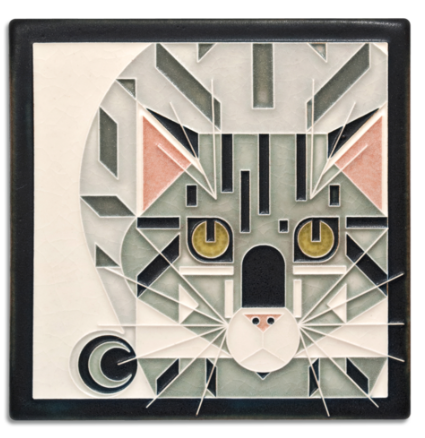 sold out
Catnip Grey by Motawi Tileworks & Charley Harper
Motawi Tileworks was founded in 1992 by Nawal Motawi, who started out making tiles in her garage and selling them at the local farmers market. Based in Ann Arbor, Michigan, Motawi embraces variation and handmade beauty. The bold heft of each Motawi tile reveals serious craftsmanship, and their time-honored hand-glazing methods produce a nuanced range of color with depth and translucence.
This collection of tiles is based on the work of celebrated wildlife artist Charley Harper (1922-2007), self-described "minimal realist", and Cincinnati artist. Mid-century modern meets Motawi mastery.
From twelve o'clock high, a mockingbird screams out of the sky to strafe his catnapping enemy with bad bird words, pulling up just in time to escape catastrophe while tantalizing the tormented tabby." - Charley Harper
Actual tile size: 5-13/16" square.
Tiles are 5/8" thick and have a notch at the back for hanging.