Clock - Natural, by Lemnos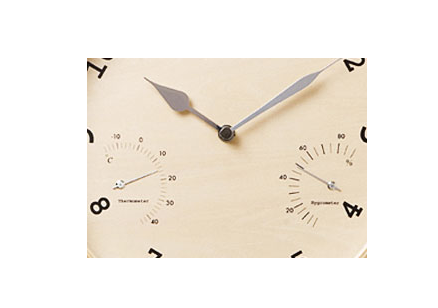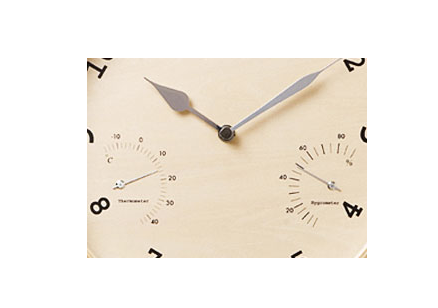 Clock - Natural, by Lemnos
Award winning designers create these beautiful clocks in Japan by craftsmen that have finely honed their skillful techniques.
The light face of the clock contrasts beautifully with the black hands and numbers and features a thermometer and hygrometer to measure temperature and humidity. This wall clock with its clean, light design, is easily readable.
Materials: Quality Birch Plywood, glass
Dimensions: 10" x 10" x 2"