Women's Made In Ohio Black T-Shirt by Wire & Twine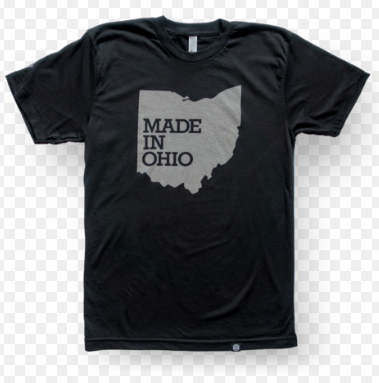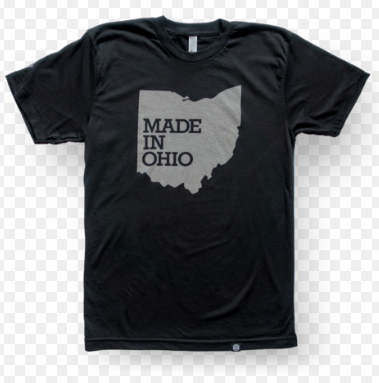 Women's Made In Ohio Black T-Shirt by Wire & Twine
Cincinnati area, rockstar designers, Wire & Twine have printed a variation on their classic gray Made In Ohio design with this limited edition black tee. The shirts are screen printed by hand with discharge inks on American Apparel's 50/50, which means they will hold their shape and size very well.
The shirts are fitted and run small, so you may want to order a size up.
The women's shirt features a scoop neck.